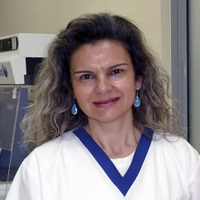 Asst. Prof. Sashka Mihaylova
Microbiology, Covid-19 consultation
Medical laboratory "LINA", University "Prof. d-r Asen Zlatarov"
Start online consultation
Book an appointment
How to get online consultation via Healee app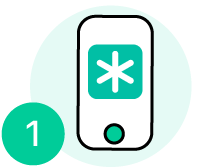 Download Healee on the App Store or Google Play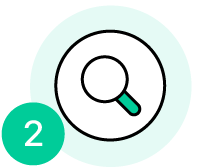 Sign up and find your provider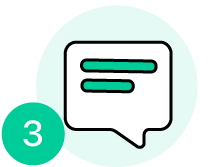 Ask a question and get provider's answer
Paid consultation

To start a consultation with this provider, you need to pay the total consultation price in advance.
About
Prof. Mihaylova is a specialist in microbiology with 20 years of experience. She is currently actively involved in the diagnosis of the new CORONAVIRUS (SARS-CoV-2) in the LINA laboratory. Conducts consultations in which it recommends research on the detection of micro-organisms; interpretation of the results of microbiological analyzes; as well as guidelines for treatment with antibiotics and probiotics. Assoc. Prof. Mihaylova is a T-SPOT.TB and Femoflor Screen certified specialist. Performs microbiological testing of samples from all organs and systems. Uses state-of-the-art genetic analysis apparatus, automated systems for the detection of bacterial growth in sterile biological fluids, automated analyzers for the identification of microorganisms and antibiotic susceptibility testing. He received his Master's Degree in Medicine in 1997 from the Medical University of Pleven. In 2007 he obtained a specialization in Microbiology and a doctoral degree in Medicine from the University of Medicine - Pleven. Assoc. Prof. Mihaylova has conducted individual trainings on mastering high-tech diagnostic methods in Belgium, Sweden and Scotland. She has completed specialized courses in Austria, England, Germany, Spain and Italy. He is the author of dozens of scientific publications and regularly participates in scientific forums at home and abroad. Her works have been cited numerous times. He is a member of the European Association for Clinical Microbiology and Infectious Diseases, the Bulgarian Association of Microbiologists and the Bulgarian Medical Association. During the period 2007-2014 he was successively an assistant, a senior assistant and a chief assistant at the Medical University - Pleven and at the University Hospital "Dr. Georgi Stranski - Pleven". Since 2014 he has been a part-time lecturer and since 2016 he is an associate professor at the University "Prof. Dr. Assen Zlatarov "- Burgas. Since 2014 he has been working at LINA laboratory. She is fluent in English and Russian.