Telehealth
Enable continuity across the care spectrum through highly secure and customizable virtual workflows
Healee cloud-based digital health solution designed with in-built clinical tools will eliminate any gaps in your virtual care enablement
Personalized demo
Flexibility to adjust to your existing workflows
With our easy-to-use lightweight platform, you can reduce digital fatigue in your organization and enhance care team connection and coordination.
Highly secure communication

between patient, provider, and facility on any device

Synchronous and asynchronous telemedicine over multiple modalities – secure video, audio, chat, file sharing
Live video calls and recording logs
Healee offers rich communication channels, but doesn't take control away from clinicians. You decide whether and when a video call is needed. You can later review recordings for note-taking and reimbursement purposes.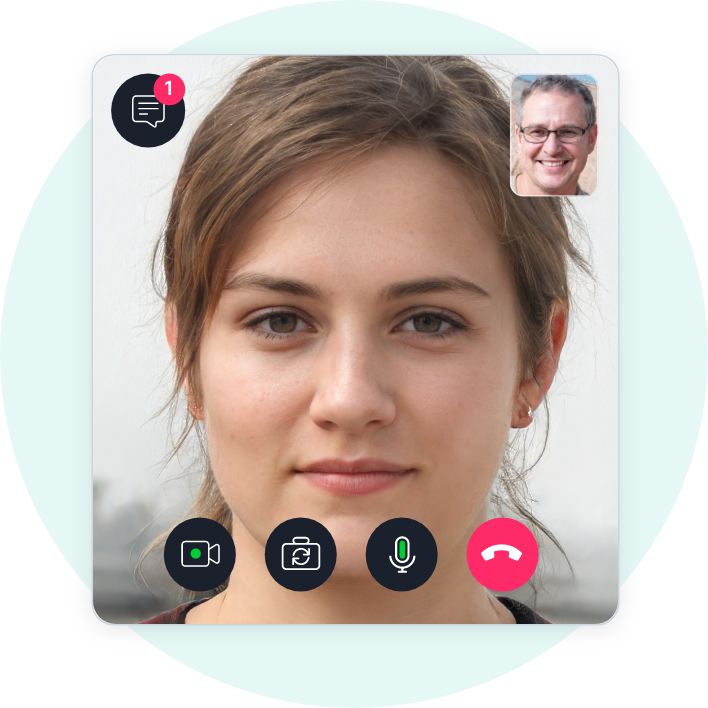 Мulti-party sessions
Healthcare is increasingly team-based. Go beyond the isolated one-off session of a doctor-patient video channel. Our reliable video conferencing capabilities support multi-party sessions, allowing multidisciplinary consultations and assisting patients' extended care teams.
You can connect with other clinicians via live chat or video and cooperate on more complicated cases, discuss treatment plans, exchange knowledge or patient information. You can also include the patient and their family, caregiver or translator, to improve outcomes.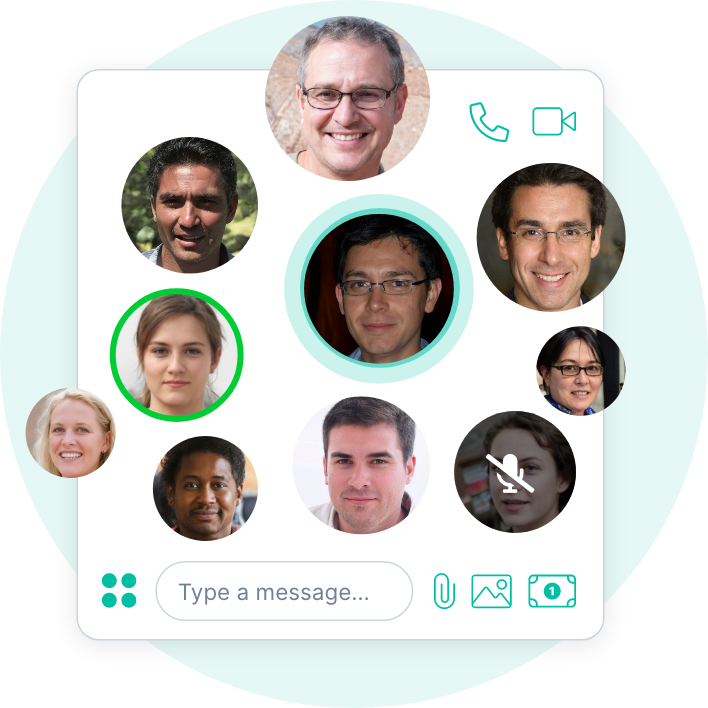 Patient referral
Healee's seamless patient referral capabilities and doctor-to-doctor communication tools make it easier for clinical staff to collaborate on patients' cases and ensure care coordination. The enhanced coordination among the team greatly improves the efficiency of your organization and health outcomes for patients.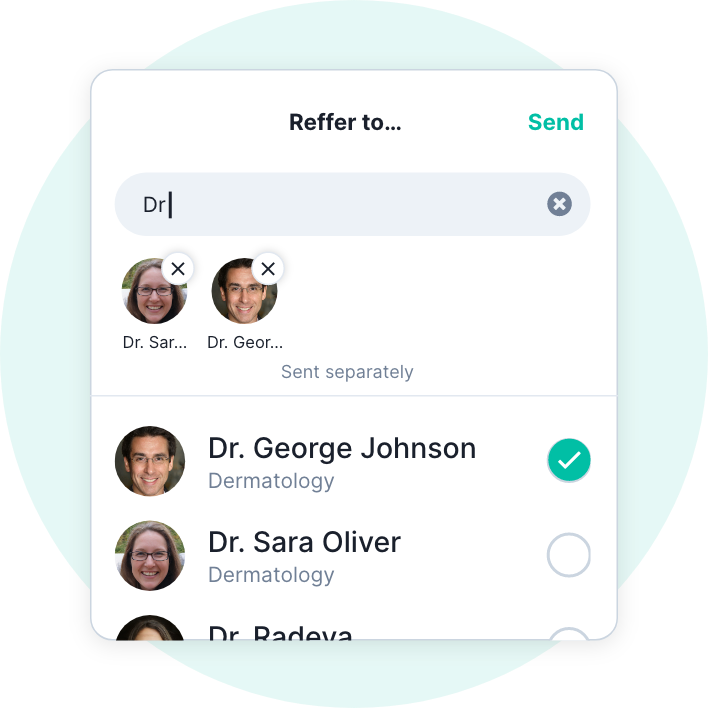 Robust security protocols
Healee's secure chat and data sharing are other options to communicate with patients. Whether it's plain text, images, audio or video, all information is sent and stored fully encrypted. Healee's video conferencing and data sharing capabilities are GDPR and HIPAA-compliant.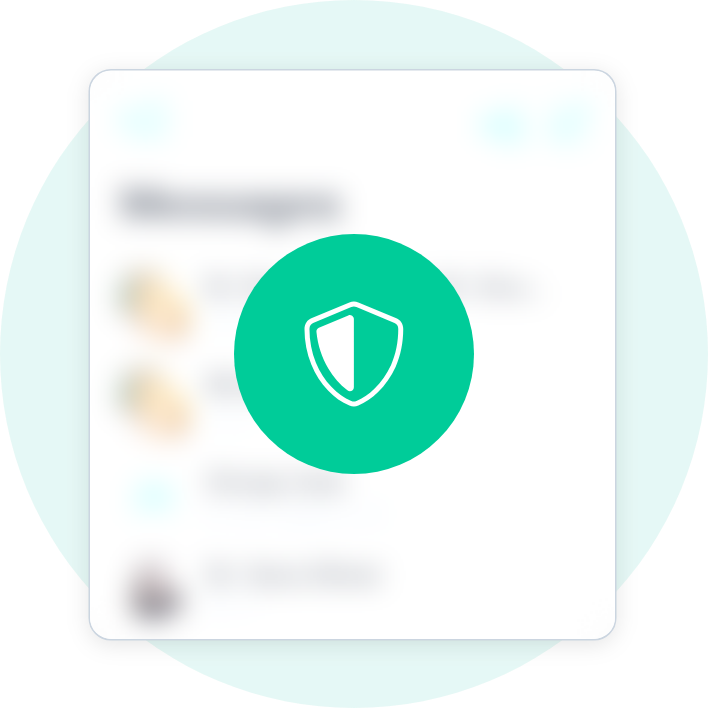 Reducing administrative burden

through digital check-ins and patient triage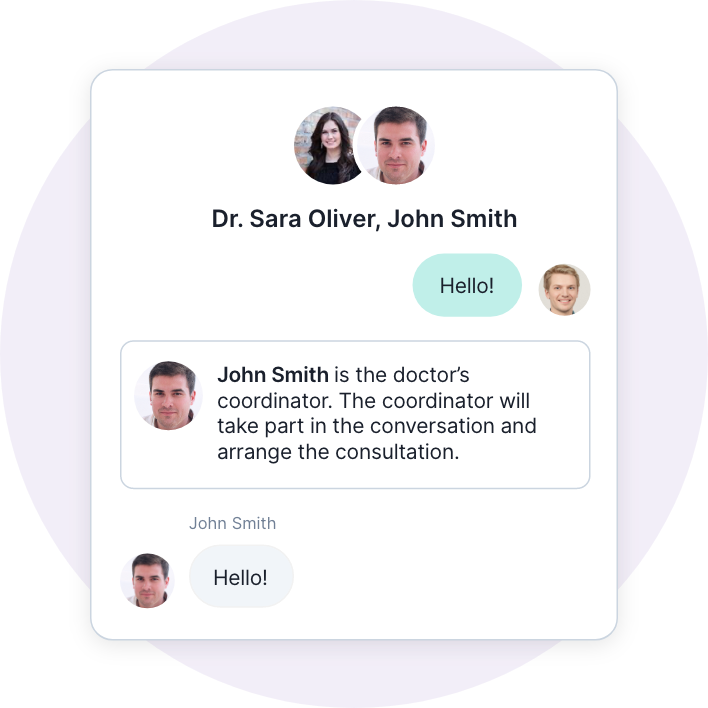 Consultations queue coordinator
After the patient sends a virtual visit request, you can have a coordinator be the liaison between clinicians and patients prior to the consultation. The coordinators could join the conversation with the patient, perform a triage or help with the administrative details around the appointment and then transfer the patient's case to a clinician.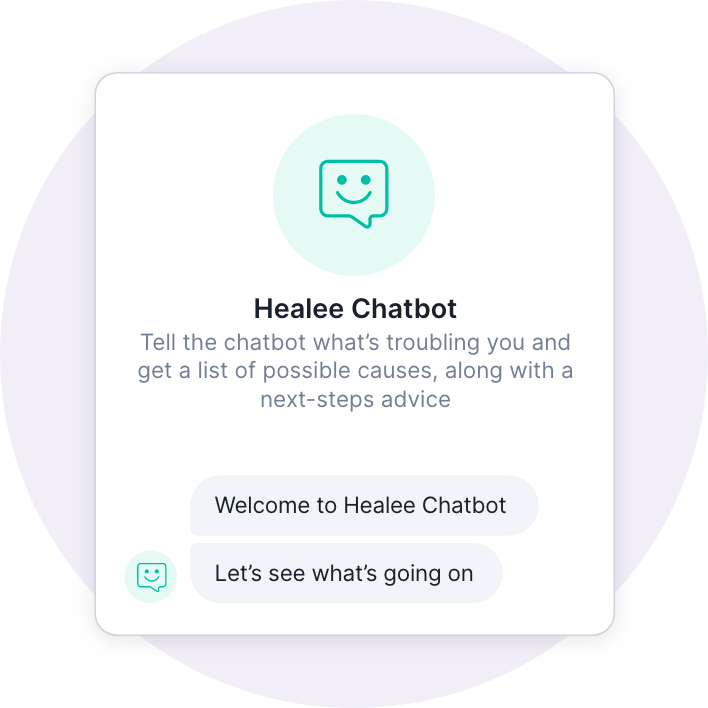 Artificial Intelligence diagnostic tools
An AI-guided assistant can speak with your patients prior to the consultations and provide you decision support. You can see a summary and possible suggestions, which can greatly reduce the time of the actual consultation.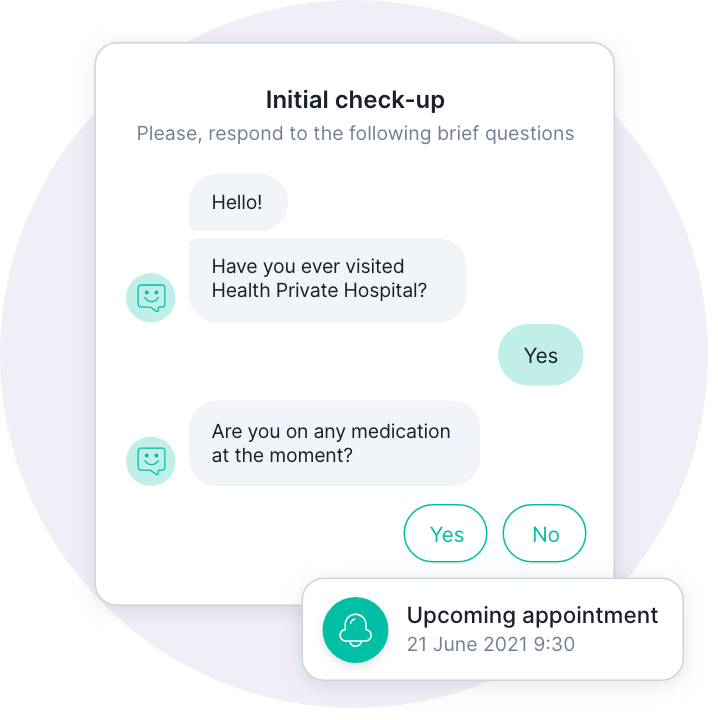 Custom intake questionnaires and medical forms
Ensure that common and minor health issues are solved quickly. Use Healee's custom medical forms to boost your efficiency by easily automating time-consuming tasks like gathering health data from patients each time the patient comes for a consultation. You can create pre-defined medical forms with custom questions to help you provide high-quality care.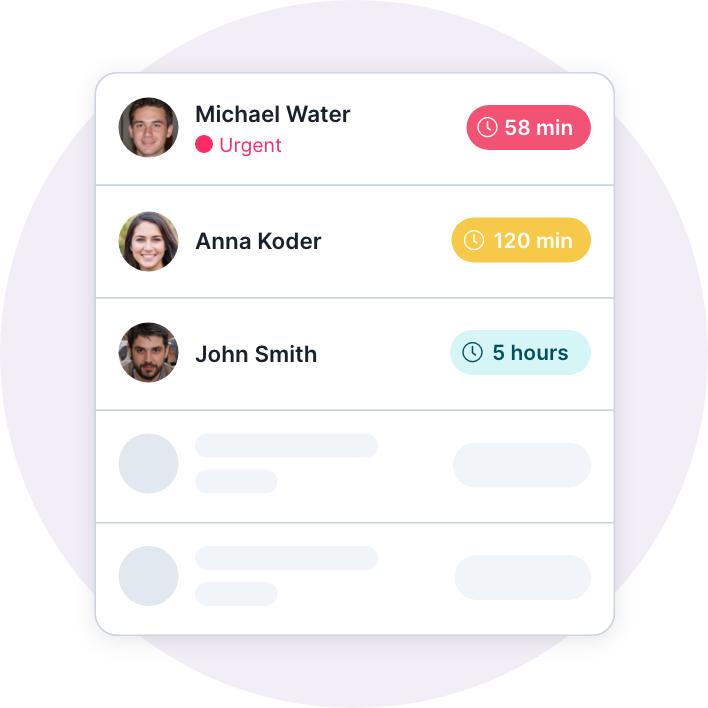 Automatic virtual visit requests management
Balance workload among clinicians by utilizing Healee's feature for automatic distribution and management of the incoming patients' virtual visit requests queue. All providers matching certain patients' criteria (specialty, language or others) receive a notification and the request is assigned to the first clinician who takes it.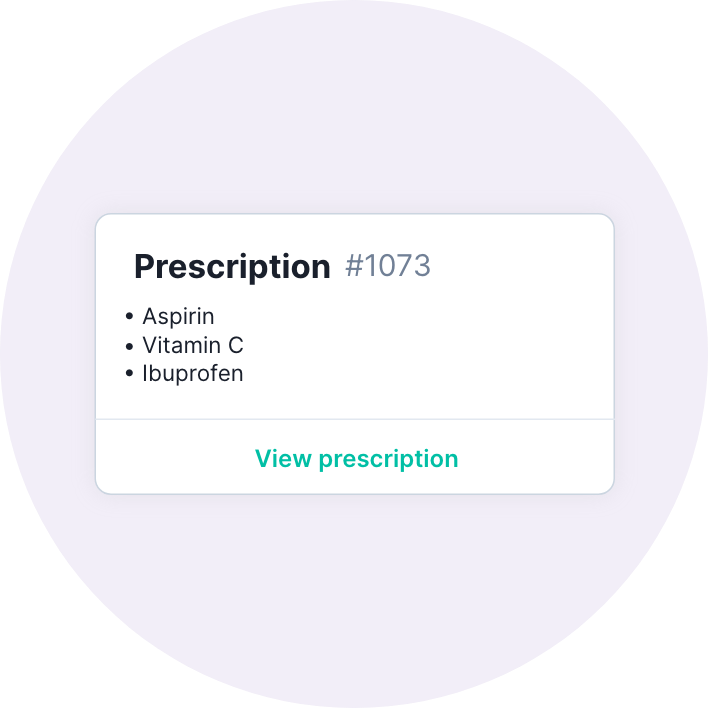 E-prescription
Create and send prescriptions directly to patients or pharmacies. Healee supports integration with some of the biggest e-prescription software.
Collect additional revenue
With Healee, you support your traditional care delivery by adding a new revenue stream. You increase the revenue from both new and existing patients by expanding your area and seeing more patients in a day.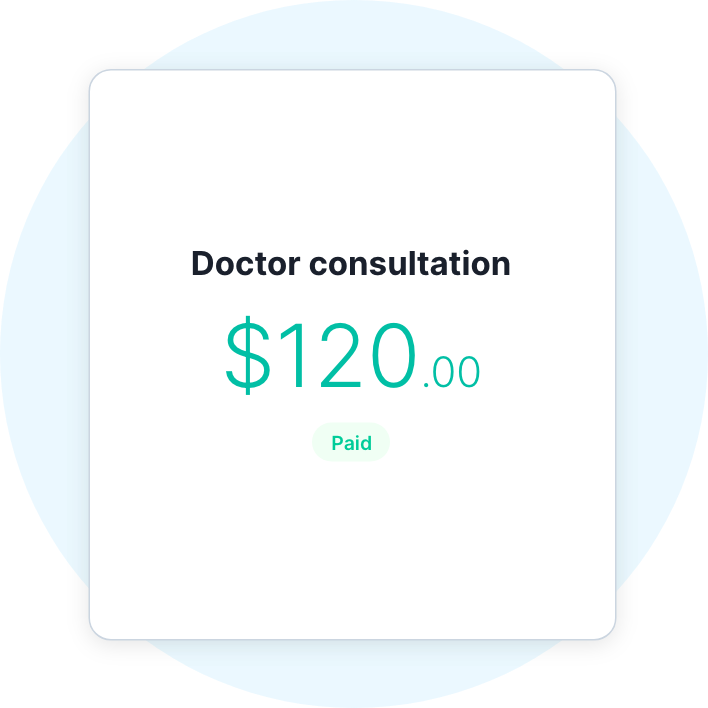 Completely eliminate no-show costs
Healee offers flawless appointment scheduling, prepayments for both virtual and on-site visits, and billing that completely eliminates no-show costs for providers. You can set your own terms for no-show penalties or late cancelation of the appointment.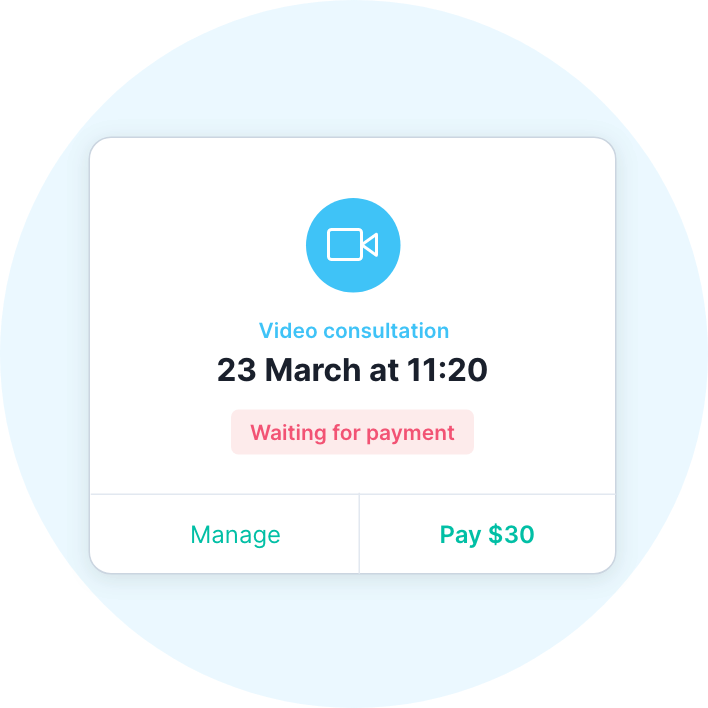 Offer flexible payment options
You can choose to have patients pay before or after the consultation. You have multiple billing options: out-of-pocket payments, insurance payments & co-payment models. Healee offers concierge, or subscription plans, letting you establish a recurring revenue model and set all the parameters – price, duration, number of consultations.
You can also provide free or discounted services to specific groups of patients (e.g. employees of a certain company), by enabling the vouchers and promotion codes feature.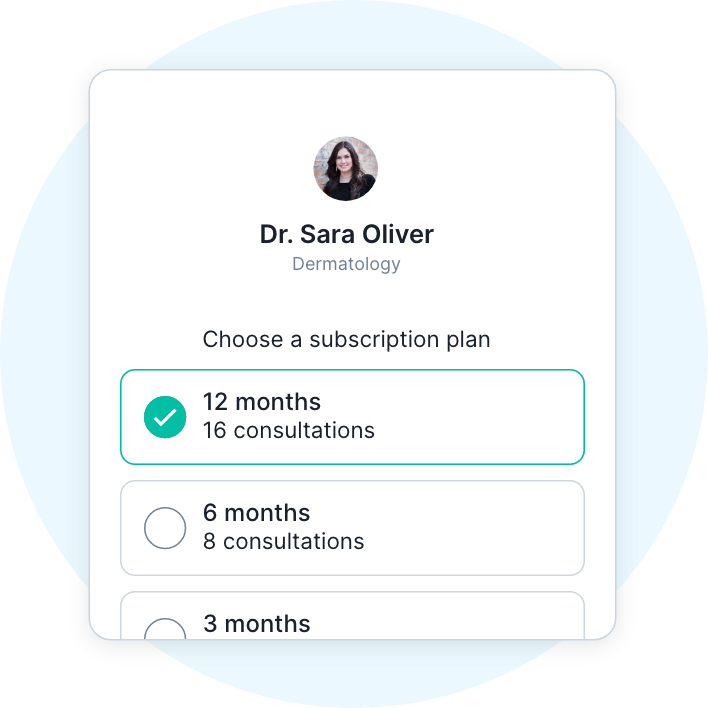 Workflow automation
Automating clinicians administrative work through digital registration and patient triage, artificial intelligence, and voice technologies increases profitability. Front office performance is also greatly improved through the elimination of burdensome tasks: phone calls for appointment scheduling and cancelations are reduced dramatically with automatic notifications, mail and SMS reminders reduce no-shows.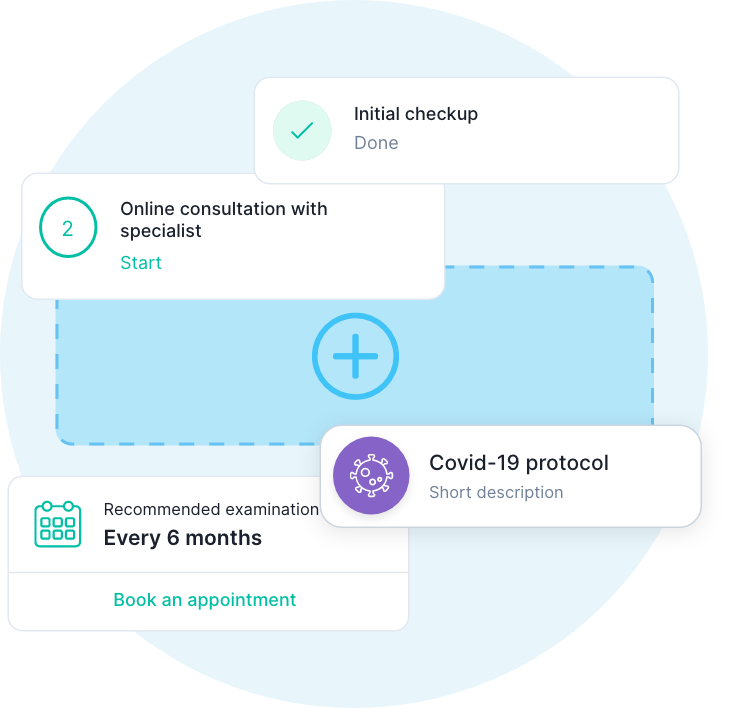 Programmable workflows
Healee's flexible telehealth solution is highly customizable, supporting a wide range of workflows and use cases. Our team also develops programmable workflows for different medical conditions. These health protocols allow you to help more patients follow treatment plans, post-op instructions, etc. and ensure sustained patient engagement and improved health results.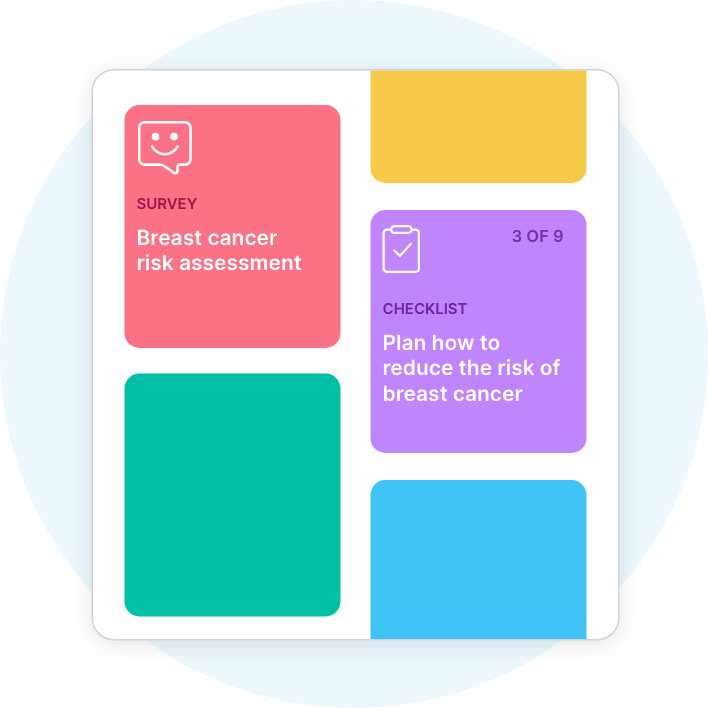 Front office and billing dashboard
Stay on top of consultation traffic and payments with the dedicated dashboard for clinics administration staff. You can oversee all aspects of telemedicine traffic, monitor incoming appointments, consultation requests, along with patient payments, for each provider on the team.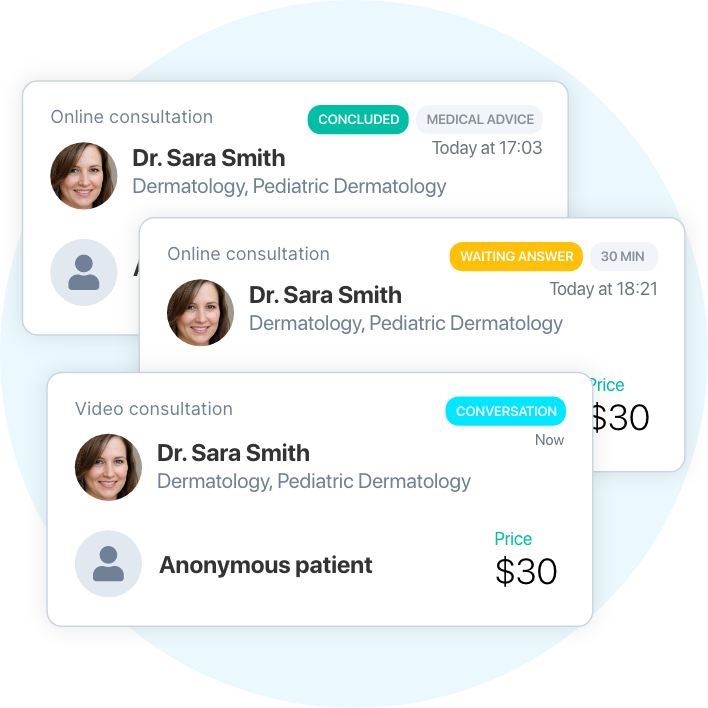 Time-saving capabilities to
serve more patients, faster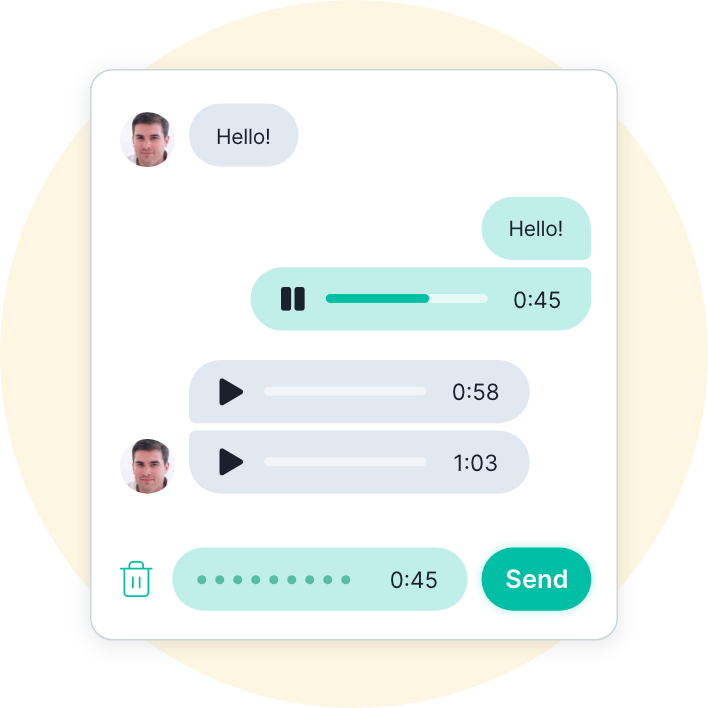 Robust voice technologies and saved replies
In their hectic work, physicians often don't have time for typing messages. Healee offers a medical-grade speech recognition tool that allows dictating messages to patients. You can also save some of the most common replies or files you send to patients, so that you can reuse them.
Send bulk message campaigns
Create mass message campaigns and send them to patients at once, to let them know of important developments, changes in your schedule, upcoming vaccination and screening campaigns, and new subscription plans.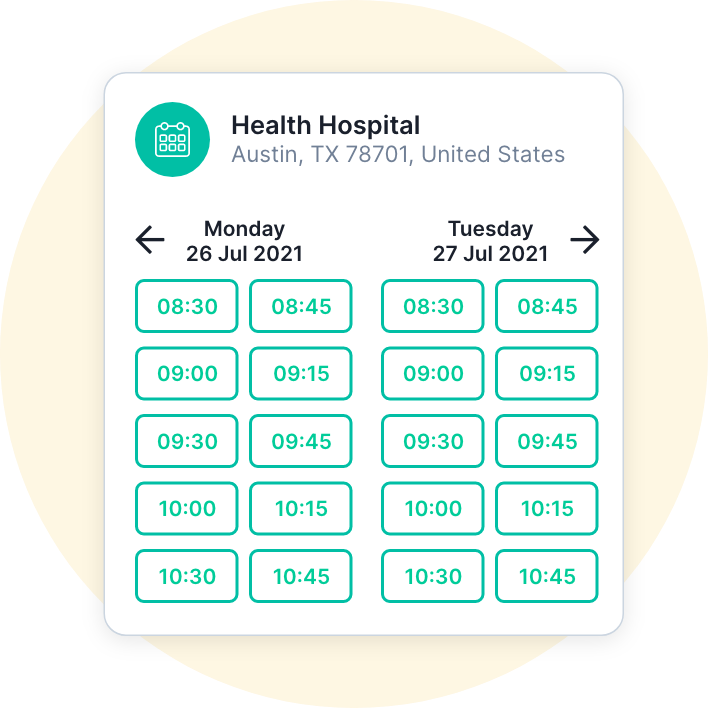 Appointment scheduling
Healee's appointment scheduling service helps you save time and allows you to focus on what really matters: providing better care to patients. You can access your schedule from any device and edit your availability, reschedule or cancel appointments while on the go. In case you change your schedule, you can notify all patients with a click of a button.
Easy access to patient data
Monitoring patients' vital signs through integration with Apple Health
Whether patient data is collected across devices connected to Apple Health through Healee's integration with the app, or the patient inputs the data in their medical history, you can set up trigger parameters to receive notifications for treatment adjustment or extra screenings.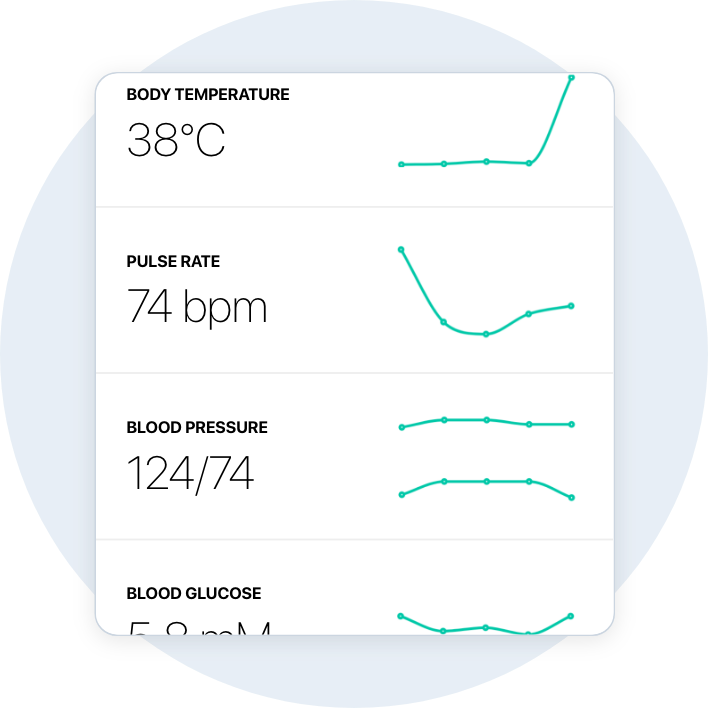 Medical history
You can ask patients to share their medical history - past and present symptoms and conditions, treatments, medication schedules and reminders.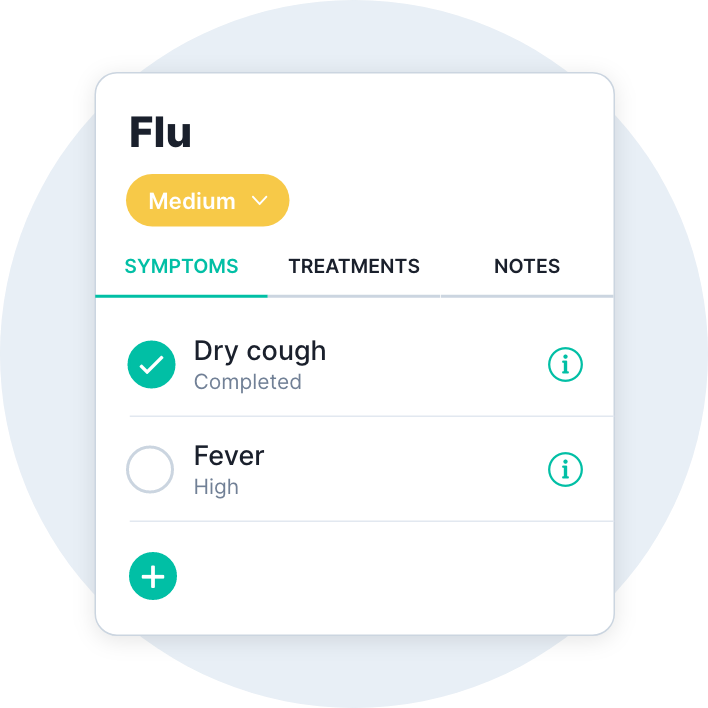 Images
Healee supports not only static, but dynamic medical images too. Patients can upload X-rays, MRI, PET and CT scans, and you can view them via a built-in viewer.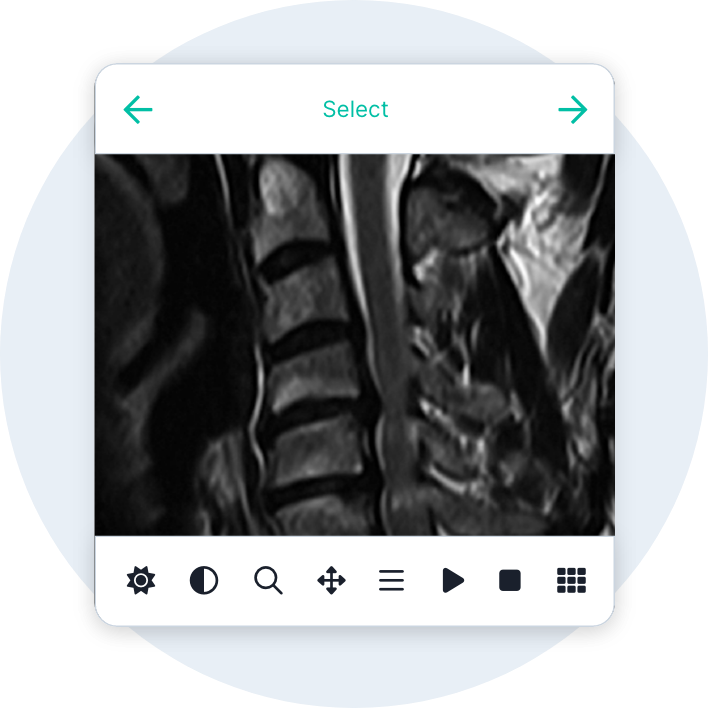 Lab results
Healee allows patients to scan lab results using their phone camera. The image is turned into digital data that you can view and analyze.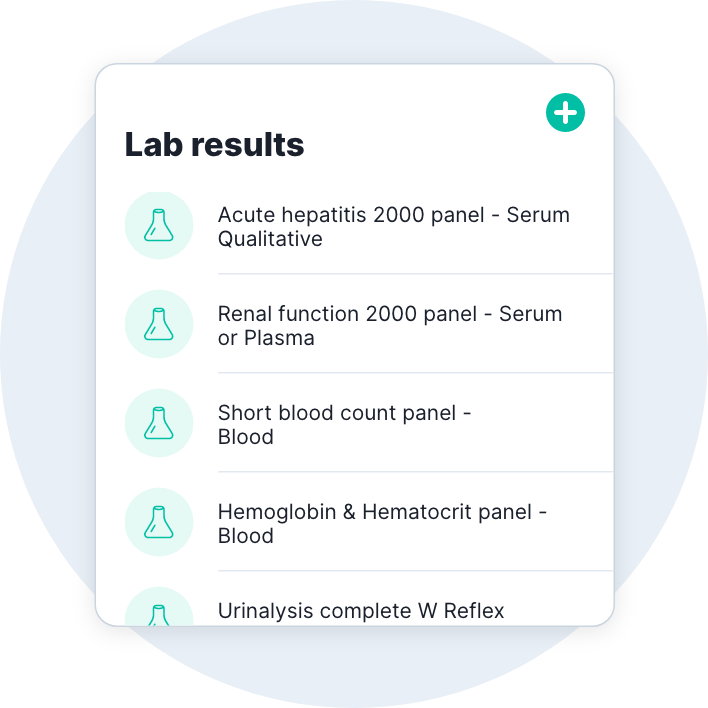 Clinical data interoperability
Healee continuously integrates with the most widely used third-party EMR & EHR's, allowing even greater efficiency, convenience and streamlined experience. Our developers team has an extensive experience in healthcare integrations, which will facilitate the quick incorporation of our digital health solution within your system. Healee has working integrations with athenahealth EHR software and Bravado Health e-prescribing Treat software.
Through its partnership with Founda Health, Healee supports integration with cloud-based EHR's like Epic, Cerner, and many others.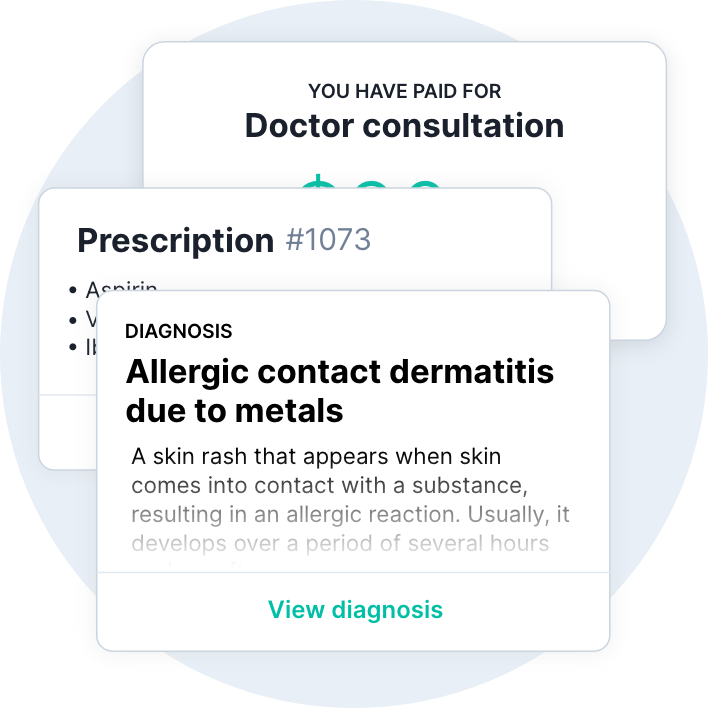 Platform capabilities and patient portal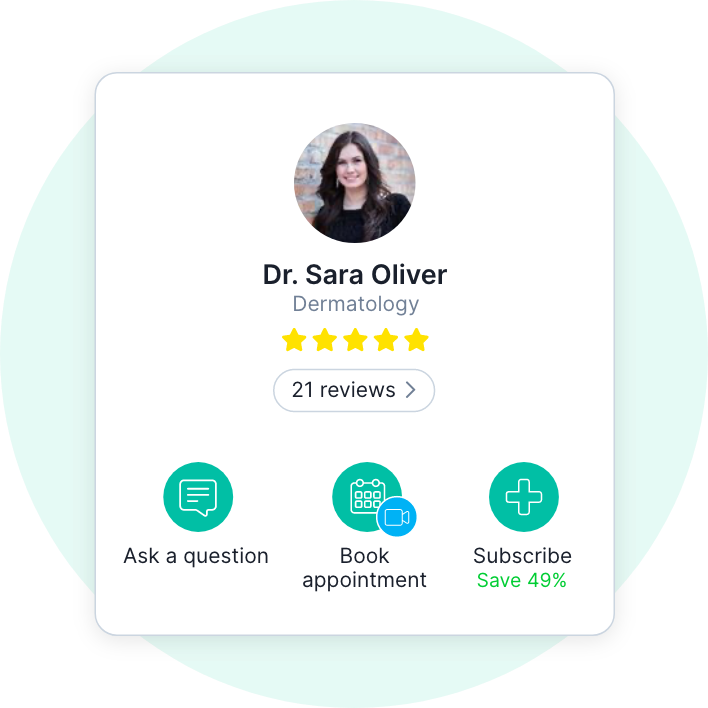 Better online visibility and more new patients
Beside a stand-alone telehealth software, Healee is a solution with extensive platform capabilities. Our great SEO allows you to rank higher at frequent patient keyword searches and build a better online presence, gain more visibility and attract new patients.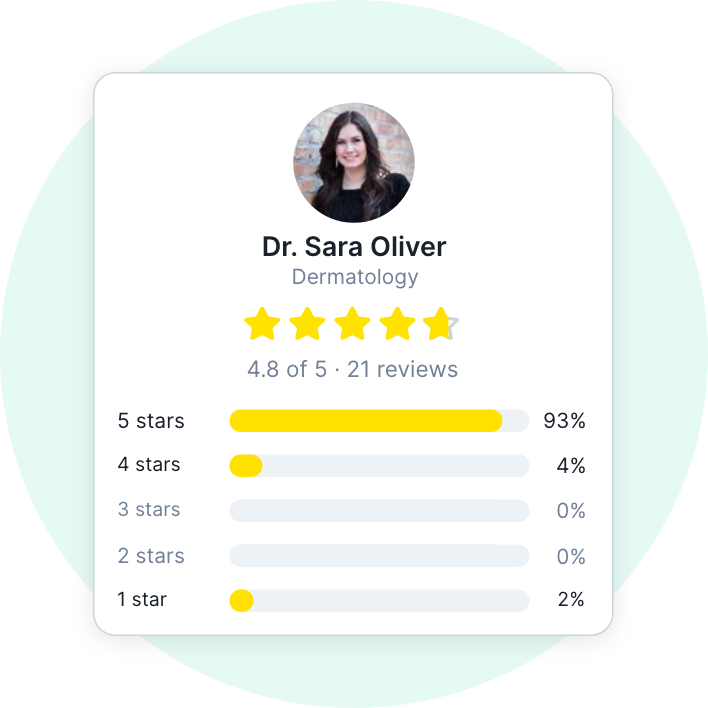 Monitor feedback
With Healee you get verified reviews from verified patients. View feedback and measure patients' experience of care to improve outcomes. With patient feedback, you discover examples of good practice and also get to know where you can make improvements.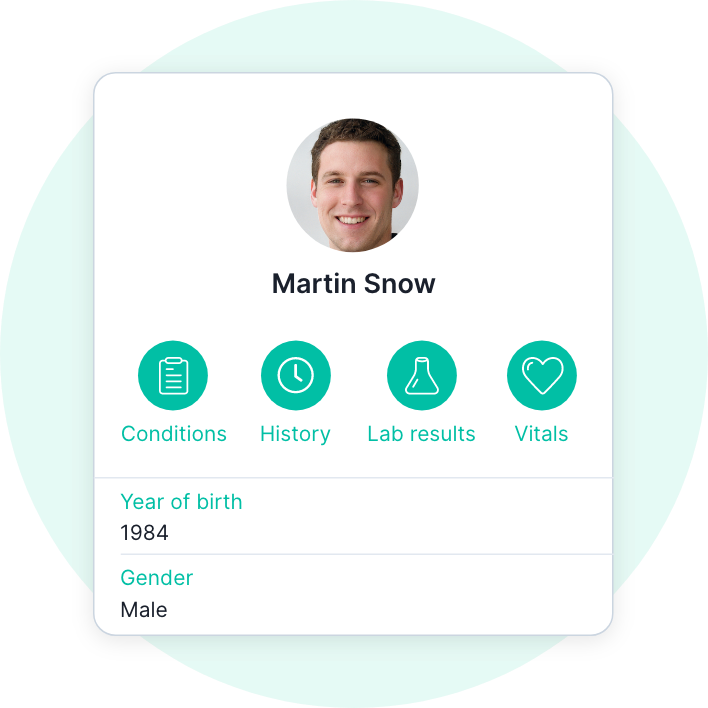 Patient portal and PHR
Healee maintains a patient portal with recent doctor visits, lab results, medications, and reports, that enables easy sharing of patient information and transfer of data among clinicians.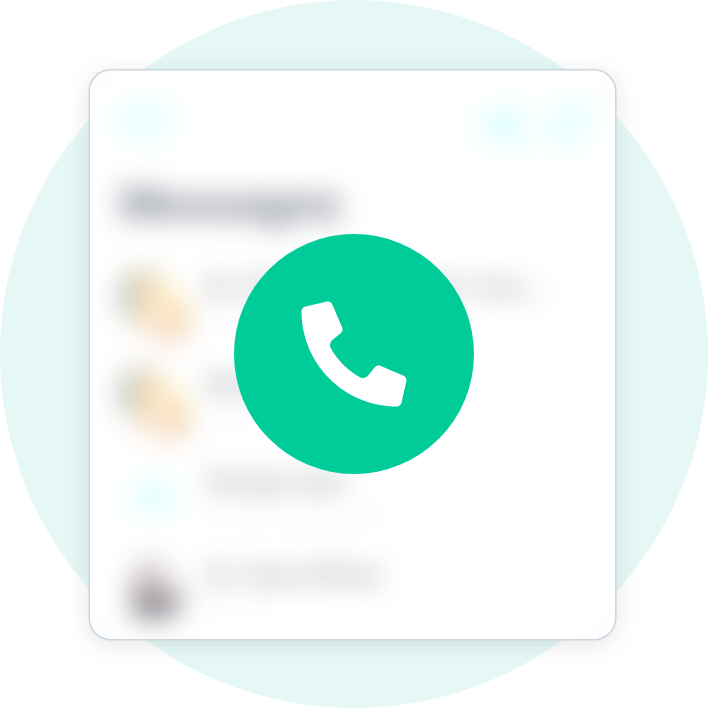 Stable support for clinicians and staff
As a platform working with thousands of physicians, we know that providers need ongoing support and training to seamlessly integrate new digital solutions into their practice and alleviate digital fatigue. Our team delivers the support needed to ensure providers benefit from the full capabilities of our digital health software, and to see their results soar. We also realize the already burdensome technological and administrative load for clinics and health systems. Through extensive support and training, we make sure front office staff and administration departments of clinics are onboarded smoothly as well, and see their experience enhanced as a result.
Thanks to Healee's ease of use and flexibility, and their team's lightning-fast turnaround, we adopted the telemedicine platform super quickly, and started delivering the first online consultations in just four days! Since then, Healee has been instrumental to our ambitions to offer virtual care to patients.

What we love the most is the dedicated Admin dashboard and how easy it is to track in real time all online consultation requests and payments from patients.
Vita Hospital
We were looking for a telehealth platform that was not only intuitive and quick to onboard, but one that would cover some specific pre-consultation steps that our patients need to go through.

Healee ticked all boxes for us. We had our clinic's profile, along with the individual doctor profiles, set up and ready to use in a couple of hours. Their team then helped us adapt the platform to our needs and integrate into the online consultation process a specific medical questionnaire that our patients fill in. As a result, we became fully telehealth-capable in less than two days!
Linia Skin Clinic
Learn about Healee white label capabilities and technology ROI
Download PDF