White label
Comprehensive telehealth on your terms!
Ready-made, custom-branded and personalized: use Healee White label instead of trying to create or piece together your own platform!
Personalized demo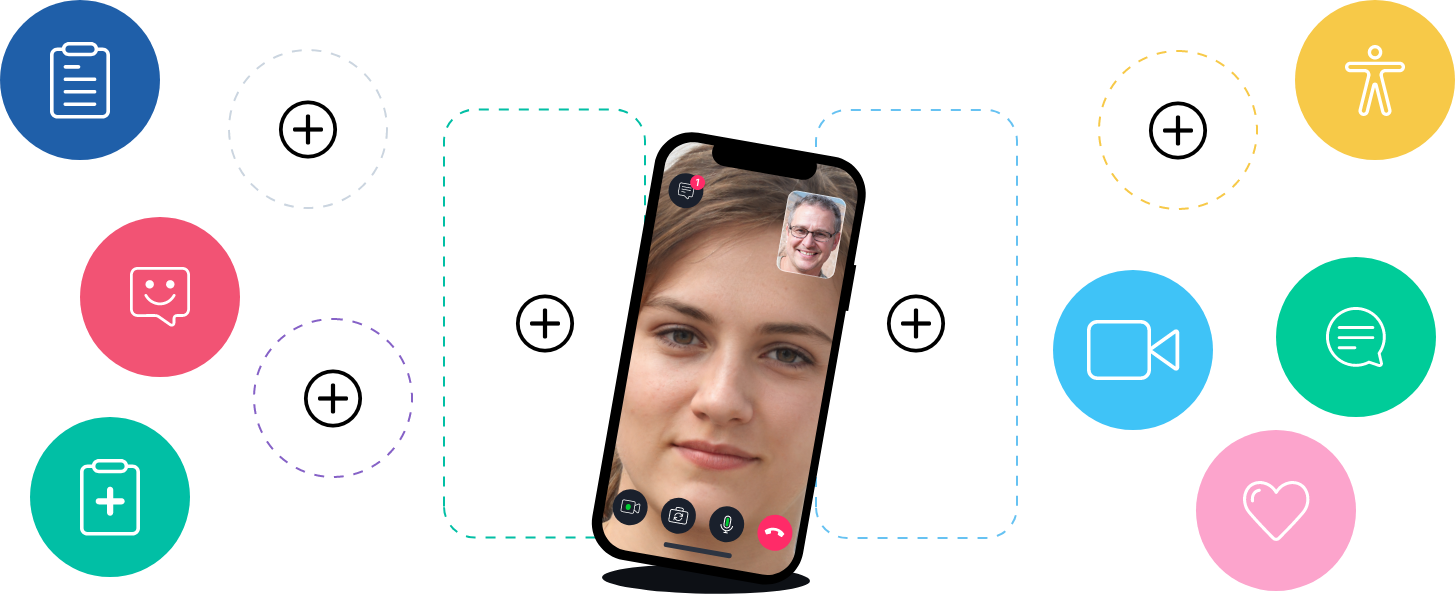 Quickly, easily, without in-house development
Healee is tailored to the needs of organizations of different types and sizes: physician groups, hospital networks, health systems, insurers, pharma companies, health startups.
Instead of investing years and millions to build a solution in-house, adopt Healee, a battle-tested, scalable platform, and within 2 months get:
Entirely independent, with the complete set of Healee features for everyone - physicians, patients, clinics
Powered by the telehealth software with the highest reviews by patients and physicians
Multi Platform - available on web, desktop and mobile devices (iOS and Android)
Unique among competitors in terms of speed of setup, depth of customization, price
Deployed on a separate server infrastructure, owned by you, maintained by us
Battle tested by half a million patients, thousands of physicians
Your own brand identity & design, no mention of Healee
Custom features
Besides all functionalities of the core platform, we can include custom features and workflows, unique only to you.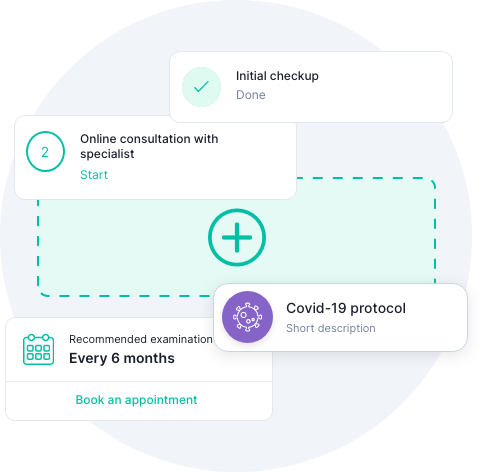 Highly efficient, scalable
Healee is built to handle heavy loads and millions of requests, for the minimum infrastructure costs. Our architecture is super scalable, allowing us to easily and quickly add resources.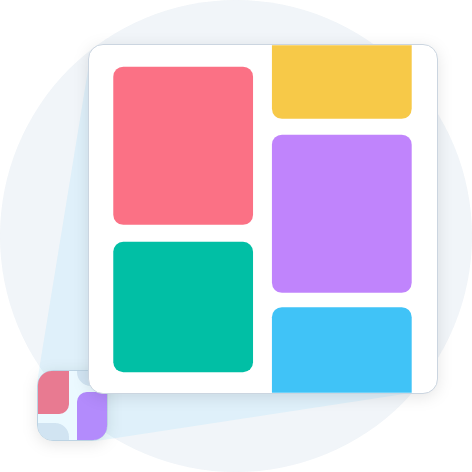 Super secure
Fully GDPR and HIPAA compliant, Healee was developed from the ground up with the highest security standards in mind. Every piece of information is encrypted with a separate encryption key, bringing the risk of data breaches to zero.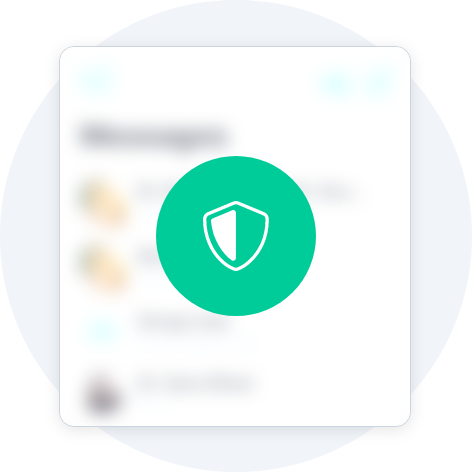 Healee White label clients
Long-term, holistic support to people living with cancer
AI for the detection of physiological patterns of disease-causing genetic variations
Helps you find the right doctor and book a virtual visit in Saudi Arabia
Provides healthcare through telehealth services for a variety of needs
Modern patient-centric hospice cares designed with the patient and caregiver in mind
The fastest growing healthcare review website in the US with more than 160k physicians in its network

Pioneering Digital Therapeutics for a continuum of care
A cutting-edge solution providing reliable, 24/7 access to medical & mental virtual healthcare
The largest private hospital operator in the Philippines with 19 hospitals nationwide
Thanks to its highly customizable nature, we repurposed Healee into a telelaw platform
Specializes in hair loss and hair restoration treatments for men and women
Free telemedicine services for COVID-19 patients
I am so excited to start treating patients on the new MyFreeDoctor platform built with the magic of Healee! Thank you, the entire Healee team, for being so dedicated to building our replica so quickly. We know that our needs have been rushed and we appreciate the hard work. You have been incredible in meeting our requests and needs for the rapid deployment of functionalities. We truly are impressed and pleased, you are all absolute rock stars. You have built an awesome platform for us and we are already treating hundreds of patients.
Joshua Smith
Director at MyFreeDoctor
Healee and the team feel like a safe pair of hands who are friendly, open, diligent and experts in their domains - this is why Healee is a fantastic company to work with! The biggest draw to Healee was the openness to change and flexibility - we felt comfortable that if something difficult came up, we could work together to get past it. I am impressed by how much functionality we managed to adapt to our flows, and how quickly, and by the phenomenal responsiveness of the team: issues identified and fixed within hours. Platform went live smoothly, started handling live consultations in the course of 1 day.
Paddy Rehill
Chief Technology Officer at Perci Health