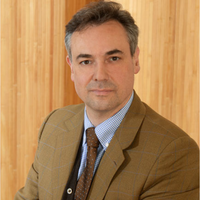 Dermatology, 20 years of experience
Dr Roberto Verdolini MD, FRCP, is a member of the British Association of Dermatologists and is a fully accredited Consultant in Dermatology on the British Specialist Register of the General Medical Council. His specialist interests include diagnosis and treatment of skin cancer, acne, hyperhidrosis (excessive sweating), non surgical treatment of vitiligo, and autologous hair transplantation (the latter provided as part of a highly experienced team of dermatology surgeons). Dr Verdolini trained at Ancona University in Italy, qualifying in 1993 with Distinction. Early medical posts were in General Pathology, where he gained a deep insight into the biology of tumours and laboratory research. Training in Dermatology was completed in 1999 at Ancona University, qualifying with Distinction. A further period of training was subsequently undertaken at the Royal London Hospital, from 2000 to 2001. His first consultant appointment was with the Princess Alexandra Hospital Trust in Harlow, Essex in 2002. He was subsequently appointed as Consultant Dermatologist at Newham University Hospital, London in 2003 where he provided general dermatology clinics but also specialist services for Skin Cancer (including a very popular Surgical Dermatology Service based on the 'see and treat' principle). When the Dermatology Department in Newham merged with the Barts and the London Hospital NHS Trust's Dermatology unit, in 2007, he took on responsibility for dermatological surgery at both sites. In 2010 he returned to the Princess Alexandra Hospital Trust, where, with his colleagues, he is building an advanced dermatology unit. He has published numerous articles and written chapters in medical books. He also lectures extensively on the pathology of skin and surgical dermatology. His NHS appointment is with The Princess Alexandra Hospital Trust, Harlow, Essex and his private practice is at the Spire Roding Hospital, the Rivers Hospital (Sawbridgeworth) and The London Dermatology CentreTM.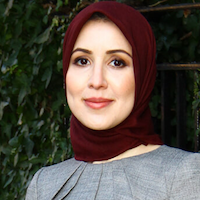 Dermatology
Dr Zainab Laftah BSc(Hons), MBChB, MRCP, MRCP(Derm), PCME, is a UK trained Consultant Dermatologist who is fully accredited with the General Medical Council and is a member of the British Association of Dermatologists. She graduated from the University of Warwick, completed her medical training in London and dermatology specialist training at the prestigious St John's institute of Dermatology. She is experienced in all aspects of dermatology. Her specialist interests include acne, rosacea, pigmentation, scarring, vulval (genital) dermatology, and skin cancer. She also has a particular interest in the field of aesthetics, expertly combining the skills needed for safe, effective and rewarding results. Dr Zainab's holistic and patient-centred approach is highly regarded. She is a dedicated doctor who has won numerous prizes for her outstanding academic excellence. She has published in peer-reviewed journals and presented at national and international conferences. Dr Zainab has an additional Postgraduate Certificate in Medical Education and is involved in training future doctors and dermatologists. Her NHS appointment is with St John's institute of Dermatology, Guy's & St Thomas' Hospital with an honorary post at University Lewisham Hospital.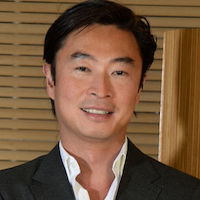 Dermatology, 12 years of experience
Dr Ien Chan MBChB, MD, FRCP is fully accredited with the General Medical Council. His specialist interests include paediatric dermatology, HIV-associated skin diseases and male genital skin disorders, acne, eczema, psoriasis, hair loss and vitiligo as well as screening and treatment of skin cancers. Dr Chan trained in dermatology at St John's Institute of Dermatology, St Mary's Hospital and Chelsea and Westminster Hospital. He has researched the role of extracellular matrix protein 1 in human skin in the Genetic Skin Disease Group, King's College London. This resulted in a research MD degree, numerous publications in high impact factor journals and presentations at national and international dermatology and scientific meetings. He has had over 10 years experience as a consultant dermatologist at St Mary's Hospital, part of the Imperial College Healthcare NHS Trust, the UK's first Academic Health Science Centre. He now runs a weekly specialist clinic at Chelsea and Westminster Hospital.
Located in the heart of Mayfair, The London Dermatology Centre has expertise in a wide range of skin conditions including acne, psoriasis, skin cancer, scarring and pigmentation problems. The clinic also offers a wide range of anti-ageing and skin rejuvenation treatments. The London Dermatology Centre specialists each have special interests including: hair loss, melanomas, paediatric dermatology, vitiligo, folliculitis, keloid scarring, pigmentation problems, HIV-associated skin diseases and male genital skin disorders.
---
Address
69 Wimpole St, Marylebone, London W1G 8AS
---
Website
https://www.london-dermatology-centre.co.uk
Connect with the hospital in Healee, and ask its doctors about symptoms and complaints, share health data, images, lab results. Get a consultation and treatment advice.
How to get online consultation via Healee app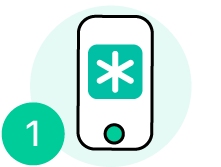 Download Healee on the App Store or Google Play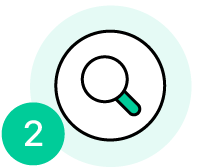 Sign up and find your doctor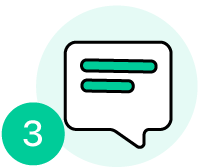 Ask a question and get doctor's answer
Paid consultation

The doctor will send you a payment request before the start of a paid consultation.

No prepayment needed

You will not be charged before the doctor sends a payment request and provides a response.