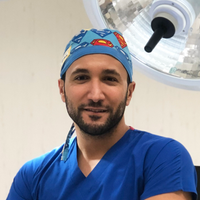 Surgery, Otolaryngology and head and neck surgery a.b.d., 6 years of experience
Medical faculty: Istanbul University Istanbul Faculty of Medicine Specialization: Eskişehir Osmangazi University Faculty of Medicine - Otolaryngology and head and neck surgery a.b.d. Professional experience: - Siirt Eruh State Hospital - 2014 - Bursa Yüksek İhtisas eah ENT a.b.d. 2014-2015 - Eskişehir Osmangazi University Faculty of Medicine ENT a.b.d. 2015-2018 - Artvin state hospital 2018-2020 - Reyap Istanbul hospital 2020 Specific areas of interest: - Functional and aesthetic surgery of the nose (rhinoplasty) - Nose and sinus diseases - Scoop ear surgery (otoplasty) Endoscopic sinus surgery Snoring and sleep apnea surgery Qualification and board exams: - Turkish ENT BBC qualification certificate September 2019 - Vocational training and courses: - All in one rhinoplasty live surgery symposium 18-19 January 2020 - Facial plastic surgery association 13th national meeting 5-7 December 2019 - 41st Turkish National Otorhinolaryngology Head and Neck Surgery Congress 13-17 November 2019 - 22. Rhinoplasty scholl - nose school 3-5 May 2019 - 40th Turkish National Otorhinolaryngology Head and Neck Surgery Congress 07-11 November 2018 - Rhinoplasty black-rhinoplasty philosophy and live surgery 2 27-29 October 2018 - Dr Teoman Born Rhinoplasty Live Surgery and Course American Hospital 6-7 October 2018 - Nose aesthetic meetings-5 prp and filling workshop application sapanca 17 September 2017 - Temporal bone dissection course, 26-27 August 2017 - 18. International Rhino Camp meeting 17-21 May 2017 9th National Laryngology Congress 27-29 April 2017 - 38th Turkish National Otorhinolaryngology Head and Neck Surgery Congress 26-30 October 2016 - Good clinical practice and basic clinical research course esogü 2016 - Adult advanced life support course esogü 17-18 March 2016 Posters / presentations / publications. Oral presentations: 1. Retrospective analysis of our patients diagnosed with oral cavity cancer Mehmet Özgür Pinarbaşli, Ahmet Halit Aydin, Ömer Ekici, Melek Hatban Gürbüz, Ercan Kaya, Hamdi Çakli, Erkan Özüdoğru - 38th Turkish National ENT BBC Congress November 2016 Antalya. 2. The diagnostic value of videosyngostroboscopy and our experiences Melek Çeşban Gürbüz, Mehmet Özgür Pinarbaşli, Ercan Kaya, Ahmet Halit Aydin, Erkan Özüdoğru- 18. Rhinocamp meeting 17-21 May 2017 marmaris. 3. Experimental investigation of the effect of polydioxanone layer and platelet-rich plasma on cartilage regeneration ahmet halit aydin, ercan kaya, deniz arik, heather canaz, mehmet ozgur pinarbaşli, angel cinder gürbüz, hamdi Çakli - 40th Turkish national ENT bbc congress November 2018 Antalya (rhinology - 1st prize for oral presentation in the field of energy). Posters: 1. The effect of the operation on vibration in vocal cord polyps: a retrospective video-gastroboscopy study mehmet ozgur pinarbaşli, ali alaiye, thanksgiving turan, ahmet halit aydin, angel trashban gürbüz, tankut long, ercan kaya - 9th national laryngology congress april 2017, eskisehir.
Reyap Sağlık Grubu, ilk sağlık Yatırımını 2011 yılında hizmete açtığı Reyap HastanesiÇorlu ile gerçekleştirmiştir. Reyap Hastanesi Çorlu, uzman sağlık personeli, yenilenen teknolojikalt yapısıveverdiği sağlık hizmetleriyle bölgeden değil, diğer illerden de gelen hastamızın tercih ettiği güvenilir bir sağlık kuruluşudur. Reyap Hastanesi Çorlu, hastane olarak inşa edilen 12.000 m2 kapalı alana ve kapalı otoparka sahip 12 katlı binasında ayakta ve yataraktedavinin yanı sıra 24 saat Acil Servis ve Ambulans hizmeti veriyor. Hastanemizde 55 yataklı yoğun bakım ünitesiyle 29 yataklı Yenidoğan Yoğun Bakım Ünitesi (3. basamak), 6 yataklı Kalp Damar Cerrahisi Yoğun Bakım Ünites i (3 basamak), 6yataklı Koroner Yoğun Bakım Ünitesi (1. basamak), 14 yataklı Genel Yoğun BakımÜnitesi (3 . basamak) ve 6 Temas İzolasyon Odası ile hizmet verilmektedir. Reyap Hastanesi İstanbul, Hastalığa ulaşan düşünülerek 2016 yılındaİstanbul'un Esenyurt ilçesinde hizmete açılmıştır. Hastanenin olarak Konum olarak AtatürkHavalimanına yakınlığı ile yurt dışından gelen yabancı hasta da ulaşım kolaylığısağlanmıştır.Sağlık hizmeti sağlamak, fiziki özellikleri, tıbbi cihaz parkuru ve teknik yapı üniversite hastanesi için planlananı inşa edilmiş olan otelcilik anlayışıyla birleştirilmesinin başarılı eseridir.35.000 m2'lik alana 250 araç Kepçeotoparkıyla 12 katli olarak inşa edilen hastanemizin yatay bina yapısı ile özellikle ayakta tanı ve tedavi işlemlerinde alacakları tüm hizmetlere kolay erişimisağlanmıştır. Hasta ve hasta yakınlarına üst düzey konfor Sunan 4 köşe takım oda, 21 takım oda, 148 özel hasta odası ve77 yoğun yatağı ile birlikte toplam 275yatak kapasitesine ulaşılmıştır. 11 ameliyathane salonumuz en gelişmiş cihazlarla birlikte. Tıbbi bölümlerimiz işinla kanser tedavisi yapanVarian TrueBeam, kanserli doku taraması yapan PET-CT, 3Tesla MR, 256 kesit Bilgisayarlı Tomografi.4D Ultrason, Özel Işık Filtreli (Yellow 560) OPMI Pentero 900 ZEISS cerrahi mikroskop, 3D Tomosentez Mamografi gibi ileri teknoloji tibbi cihazlarla bu.TC İstanbul Rumeli Üniversitesi ile iş birliği `` Reyap Hastanesi İstanbul sağlık hizmeti vermekle yetinmeyerek kaliteli sağlık personelinin yetiştirilmesi görevini de üstlenmiştir. Uygulama alanı sağlama, ders programı oluşturma, ve karşılama eğitim, öğretim, araştırma, geliştirme, uygulama, eş güdüm gibi akademik ve idari çalışmaların aşamalarını düzenlemekte ve yürütmektedir. Reyap Hastanesi İstanbul, dinamik ve yeniliklere açık buluyla bireysel ve toplumsalsağlıkhizmetleriyle ilgili bütün yayınlarda projelerde yer almak üzere diğer yurt dışından, kamu ve özel kurum ve kuruluşlarla iş birliği yapmaktadır.
---
Address
Yeşilkent, 2011. Sk. No:25, 34515 Esenyurt/İstanbul, Turkey
---
Website
https://reyaphospital.com/
Connect with the hospital in Healee, and ask its doctors about symptoms and complaints, share health data, images, lab results. Get a consultation and treatment advice.
How to get online consultation via Healee app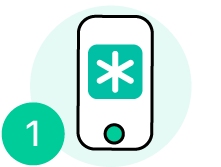 Download Healee on the App Store or Google Play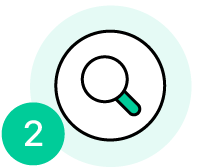 Sign up and find your doctor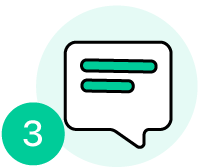 Ask a question and get doctor's answer
Paid consultation

The doctor will send you a payment request before the start of a paid consultation.

No prepayment needed

You will not be charged before the doctor sends a payment request and provides a response.