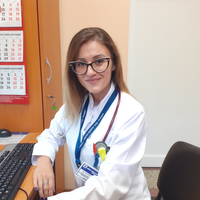 Dr Gabriela Raycheva
Oncology
УМБАЛ "Св. Георги"
Start online consultation
How to get online consultation via Healee app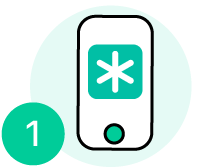 Download Healee on the App Store or Google Play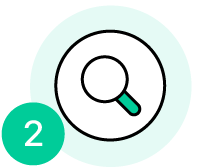 Sign up and find your provider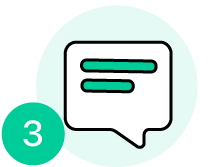 Ask a question and get provider's answer
Paid consultation

To start a consultation with this provider, you need to pay the total consultation price in advance.
About
Д-р Габриела Райчева е специалист по Медицинска онкология в гр. Пловдив с над 7 години медицински опит. Извършва консултативна дейност, лечение на солидни тумори - химиотерапия, таргетна терапия, имунотерапия. Д-р Райчева не преглежда деца. ОБРАЗОВАНИЕ Завършва Медицински университет Пловдив през 2014 г. Своята специалност Медицинска онкология придобива през 2021 г. КВАЛИФИКАЦИИ - Член на Български лекарски съюз (БЛС), Българско онкологично научно дружество (БОНД), Европейска асоциация по медицинска онкология (ESMO) и Американското дружество по клинична онкология (ASCO); - Участие в национални и международни конгреси и семинари по специалността. БИОГРАФИЯ 2014 г. Д-р Райчева завършва Медицински университет Пловдив с пълно отличие с награда "Златен Хипократ". След своето дипломиране започва специализация в Клиника по Медицинска онкология към УМБАЛ "Св. Георги". Работила е 5 год. и в Център за спешна медицинска помощ, гр. Пловдив. От 2018 г. е асистент към Катедра Клинична онкология в Медицински университет Пловдив. Към настоящия момент работи в Клиника по Медицинска онкология на УМБАЛ "Св. Георги".