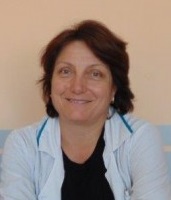 Obstetrics and gynecology, Breast diseases, 25 years of experience
Д-р Венера Миланова е специалист акушер-гинеколог с опит по специалността от 2001 година.Извършва гинекологични прегледи ехографска диагностика , проследяване на бременност, скрининг и профилактика на рак на маточната шийка, колпоскопия , ехография на млечни жлези.Има опит в областта на онкологичната гинекология . Образование Завършва Медицински университет София през 1991 г. и има придобита специалност Акушерство и гинекология. Допълнителни квалификации Сертификат от СБАЛО за образна диагностика на млечна жлеза. Биография В периода от 2006 г. до 2009 г. д-р Миланова работи в Поликлиника към ВМА София. От 2009 г. до 2016 г. практикува в Специализирана болница за активно лечение на онкологични заболявания София-област. От 2016 г. до момента работи в АГ отделение на МБАЛ "Св Иван Рилски" София. Към момента е част от екипите специалисти на МЦ Санус 2000 - филиал Иван Гешов и МЦ Хелт София. Владее английски език.
МЦ Хелт е основан през 2014 г. и разполага с модерна апаратура, както и с доказали се специалисти за разрешването на Вашите здравословни проблеми. Услуги - Акушерство и гинекология; - Вътрешни болести; - Ангиология; - Очни болести; - TES терапия; - УНГ болести; - Неврология; - Образна диагностика; - Трудова медицина.
---
Address
Health str.
---
Website
https://mchealth.bg/
Connect with the hospital in Healee, and ask its doctors about symptoms and complaints, share health data, images, lab results. Get a consultation and treatment advice.
How to get online consultation via Healee app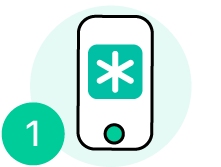 Download Healee on the App Store or Google Play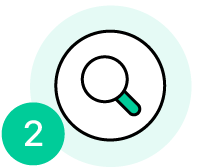 Sign up and find your doctor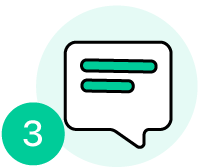 Ask a question and get doctor's answer
Paid consultation

The doctor will send you a payment request before the start of a paid consultation.

No prepayment needed

You will not be charged before the doctor sends a payment request and provides a response.