For Clinics
Enable continuity across the care spectrum through highly secure and customizable virtual workflow
Healee cloud-based telemedicine management solution designed with in-built clinical tools will eliminate any gaps in your virtual care enablement
Personalized Demo
Care coordination
Healee's seamless data sharing, doctor-to-doctor communication tools, live coordinator functionalities, and multi-party session capabilities for connecting with the patient's caregivers, make it easier for clinical staff to collaborate on patients' cases.
The enhanced coordination among the team greatly improves the efficiency of your organization and health outcomes for patients.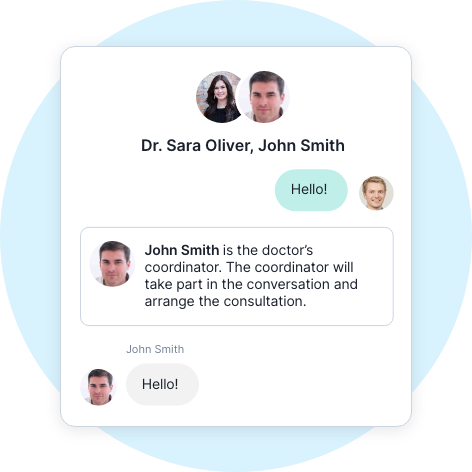 Increased profitability with workflow automation
Automating clinicians administrative work through digital registration and patient triaging, artificial intelligence, and voice technologies enables them to see more patients faster and increases profitability.
Front office performance is also greatly improved through the elimination of time-consuming tasks. Phone calls for appointment scheduling and cancelations are reduced dramatically with automatic notifications. Mail and SMS reminders reduce no-shows, and the billing capabilities for late cancellation or no-show fees completely eliminate no-show costs for your organization.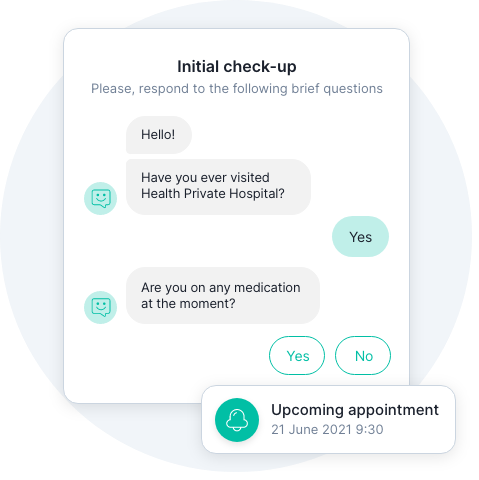 Customer retention and acquisition
The extensive and easy-to-use appointment scheduling capabilities and great SEO platform features of Healee allow you to gain new patients and increase patient satisfaction. The verified patient testimonials and reviews improve your online reputation and rating.
Learn more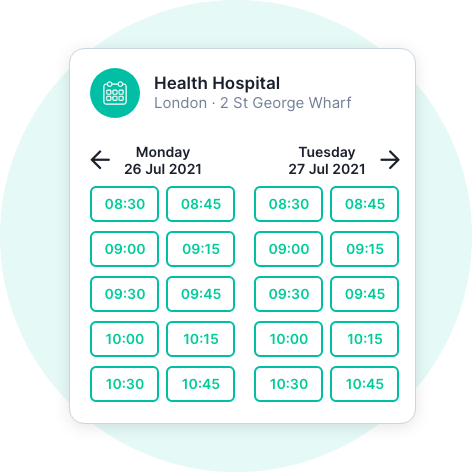 Flexibility and programmable workflows
Healee's telehealth solution is highly customizable, supporting a wide range of workflows and use cases. Our team also develops programmable workflows for different medical conditions. These health protocols allow you to help more patients follow treatment plans, post-op instructions, etc. and ensure sustained patient engagement and improved health results.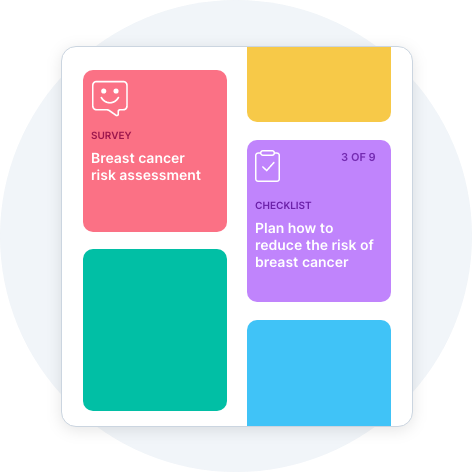 Clinical data interoperability
Healee continuously integrates with the most widely used third-party EMR & EHR's, allowing even greater efficiencies, convenience and streamlined experience. Our developers team has extensive experience in healthcare integrations, which will facilitate the quick integration with your system.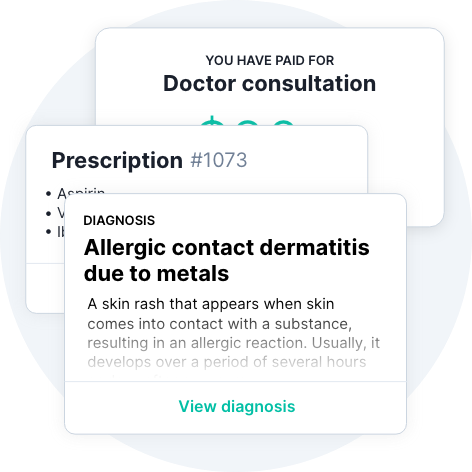 Front office and billing dashboard
Stay on top of consultation traffic and payments with the dedicated dashboard for clinics administration staff. You can oversee all aspects of telemedicine traffic, monitor incoming appointments, consultation requests, along with patient payments, for each provider on the team.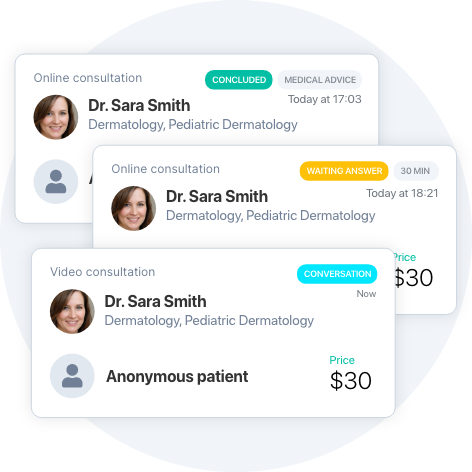 Healee's comprehensive feature set can help you enable seamless and efficient virtual care
Learn more
Already facilitated
2.1M
Scheduled appointments
Everyone is on board!
We, at Healee, realize the already burdensome technological and administrative load for clinics and health systems. Through extensive support and training, we make sure clinicians, front office staff and administration departments of clinics are onboarded smoothly and see their experience enhanced as a result.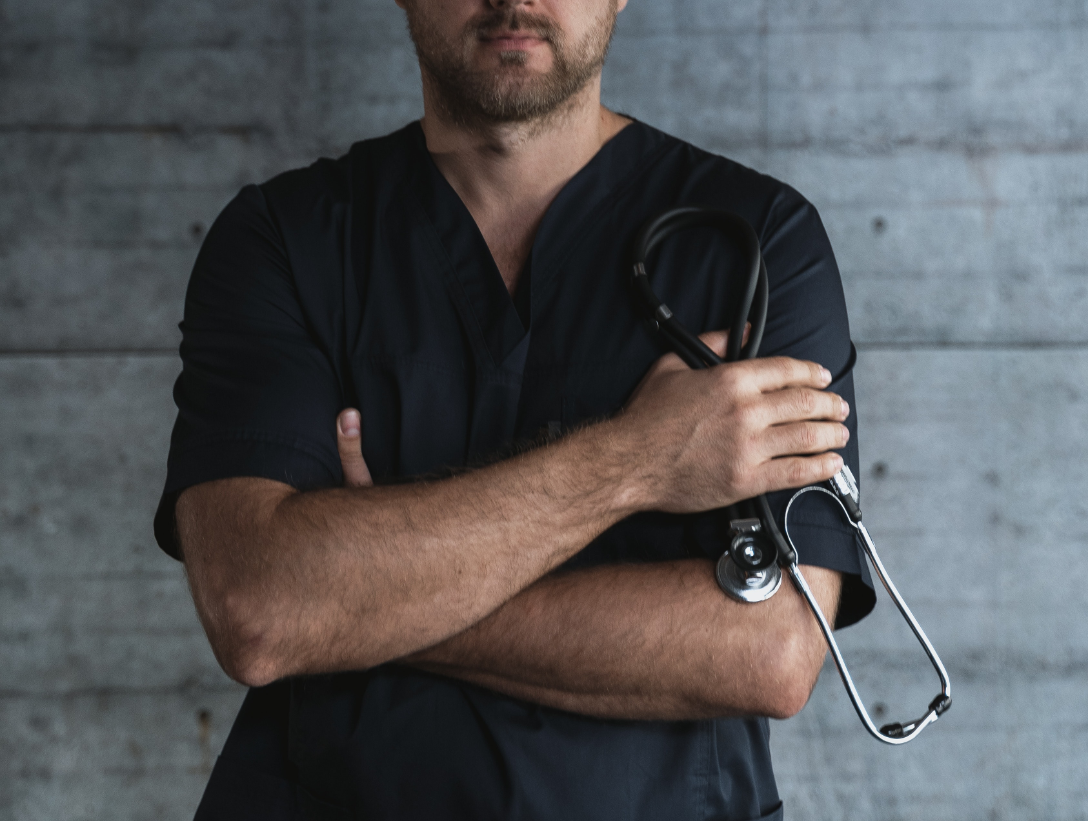 And all this, in no time!
Your organization can start providing telehealth and online scheduling to patients within days. We set it up for you, no effort needed on your part. We compile comprehensive profiles for both the clinic and the team of physicians. We create a dedicated Healee button to place on your website, so that patients can start their patient journey with one click.
Thanks to Healee's ease of use and flexibility, and their team's lightning-fast turnaround, we adopted the telemedicine platform super quickly, and started delivering the first online consultations in just four days! Since then, Healee has been instrumental to our ambitions to offer virtual care to patients.

What we love the most is the dedicated Admin dashboard and how easy it is to track in real time all online consultation requests and payments from patients.
Vita Hospital
We were looking for a telehealth platform that was not only intuitive and quick to onboard, but one that would cover some specific pre-consultation steps that our patients need to go through.

Healee ticked all boxes for us. We had our clinic's profile, along with the individual doctor profiles, set up and ready to use in a couple of hours. Their team then helped us adapt the platform to our needs and integrate into the online consultation process a specific medical questionnaire that our patients fill in. As a result, we became fully telehealth-capable in less than two days!
Linia Skin Clinic
For Clinics
Get detailed platform overview of benefits and features for clinics
Download PDF