Die Healee-Mission
Online-Gesundheitsversorgung für alle
Wir möchten Gesundheitsdienste für alle Menschen zugänglich, zuverlässig und unkompliziert machen.
Wir sind fest davon überzeugt, dass die Technologie der wichtigste Katalysator für die bereits begonnene Revolution im Gesundheitswesen ist.
Durch die Verbindung der neuesten Technologie mit dem Know-how der besten Ärzte bringen wir Ihnen heute die Zukunft der digitalen Gesundheitsversorgung.
Video ansehen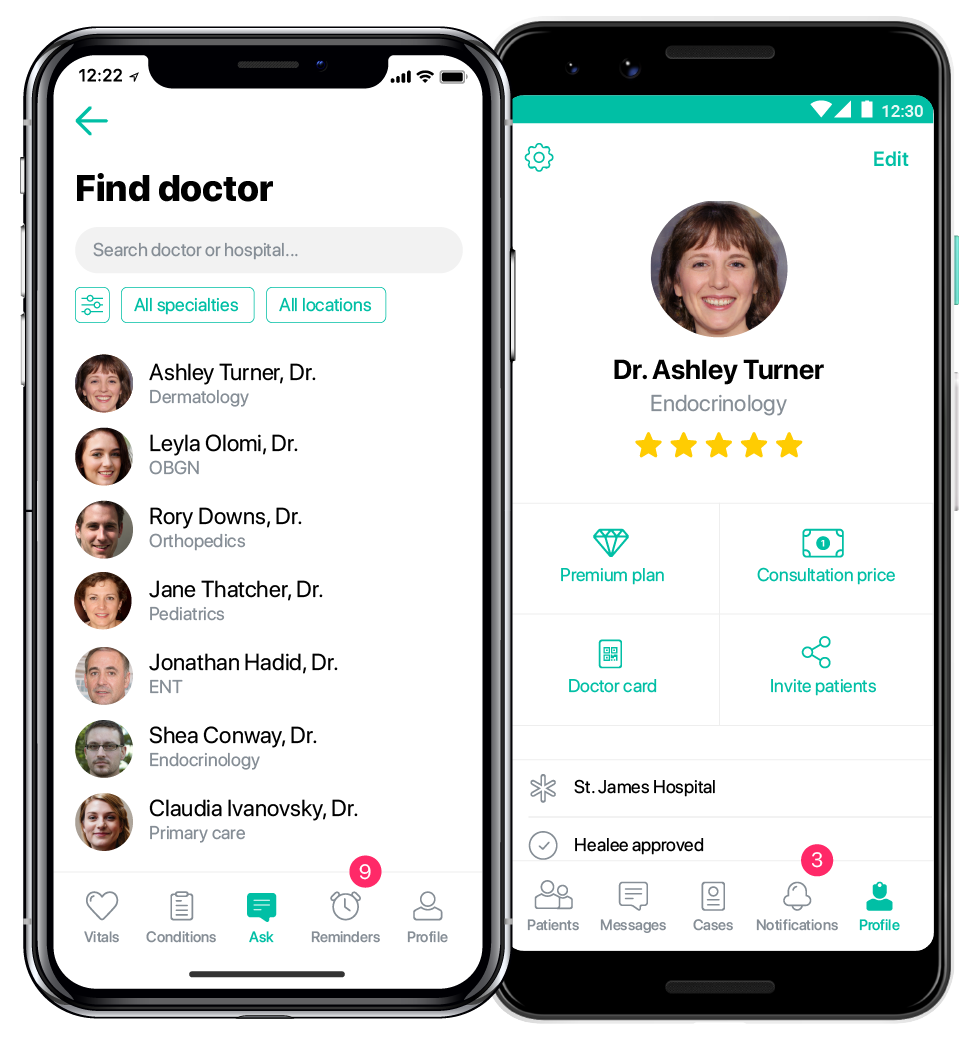 Kompetenter medizinischer Beratung überall und jederzeit
Künstliche Intelligenz, die Ihnen hilft, Ihre Symptome zu verstehen
Umfassende und intuitive Gesundheitsüberwachung
Das Team
Wir sind eine Gruppe von Fachleuten, die langjährige Erfahrung in den Bereichen IT und digitales Gesundheitsversorgung zusammenbringen.
Unser Gründerteam umfasst:
Einer der Mitbegründer von Telerik, einem führenden Anbieter von Software-Entwicklungstools, der 2014 von Progress aus den USA übernommen wurde

Top-Software-Ingenieure und Designer von Telerik

Einer der Mitbegründer von Medicloud, einem Anbieter von Dental-Software, der in 2012 gegründet und von der Curaden AG, dem führenden Anbieter für Mundgesundheit in der Schweiz, gekauft wurde.
Our advisors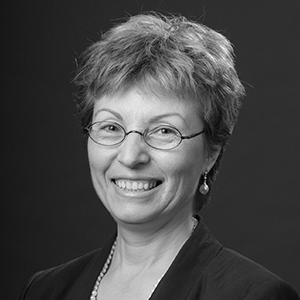 Dr. Rossitza Lazova is a nationally and internationally-recognized, board-certified dermatopathologist and is the Director of Dermatopathology.
Dr. Lazova spent 20 years of her career as an associate professor of Dermatology in the department of Dermatology at Yale University. Currently, she is Director of Dermatopathology at California Skin Institute in San Jose, California.
Dr. Lazova is well known worldwide in the field of Dermatopathology. She has over 100 publications in reputable journals and is a co-author of two textbooks. Her area of expertise are melanocytic lesions, cancer, and inflammatory skin conditions.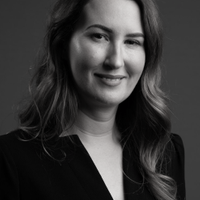 Dr. Ciara McGoldrick is a UK trained consultant plastic surgeon and dual accredited oncoplastic breast and reconstructive microsurgeon.
She currently runs an NHS practice in the Regional Breast Reconstruction Unit in Belfast City Hospital, and private practice in aesthetic surgery in Kingsbridge Private Hospital and the Ulster Independent Clinic.
The COVID pandemic brought Miss McGoldrick to Healee to explore new ways of maintaining continuity of care with her patient population, which is spread all over the island of Ireland. Her interest is having low stress input with maximal quality output for the ultimate work life balance.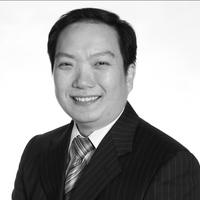 Dr. Chris Hoo currently qualified from Queen's University Belfast and completed his Plastic Surgery training in Northern Ireland with specialty fellowships in Newcastle and Liverpool.
Dr Hoo sub-specializes in Breast Reconstruction and also offers a wide range of Plastic Surgery procedures through Cosmetech.
He is a keen educator, teaching on pre medical, undergraduate and postgraduate courses; and is an examiner for the QUB medical school. He is a member of the British Association of Plastics, Reconstructive and Aesthetic Surgeons (BAPRAS) and the British Association of Aesthetic Plastic Surgeons (BAAPS).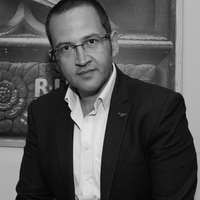 Dr. Nikolay Peev is a Consultant Neurosurgeon and Spinal surgeon.
He has trained as a General Neurosurgeon, addressing all aspects of modern neurosurgery, and subspecializing in minimally invasive (KeyHole) surgery, complex spine surgery, endoscopic surgery, failed back surgery.
He has done multiple fellowships around the world, including a neurovascular fellowship in Japan, neurooncology and spinal surgery in the UK, a minimal invasive neuroendoscopic surgery fellowship in the US, and a fellowship in complex spine surgery.
Dr Peev is invited faculty and involved in teaching and organizing conferences and courses around the world with international Neurosurgical and Spinal Societies.