Integrated solution for monitoring diabetic patients and telehealth
Healee introduces endocrinologists to its first partner for an integrated solution for monitoring of diabetic patients' and telehealth - Diabetes:M
Contact us to learn more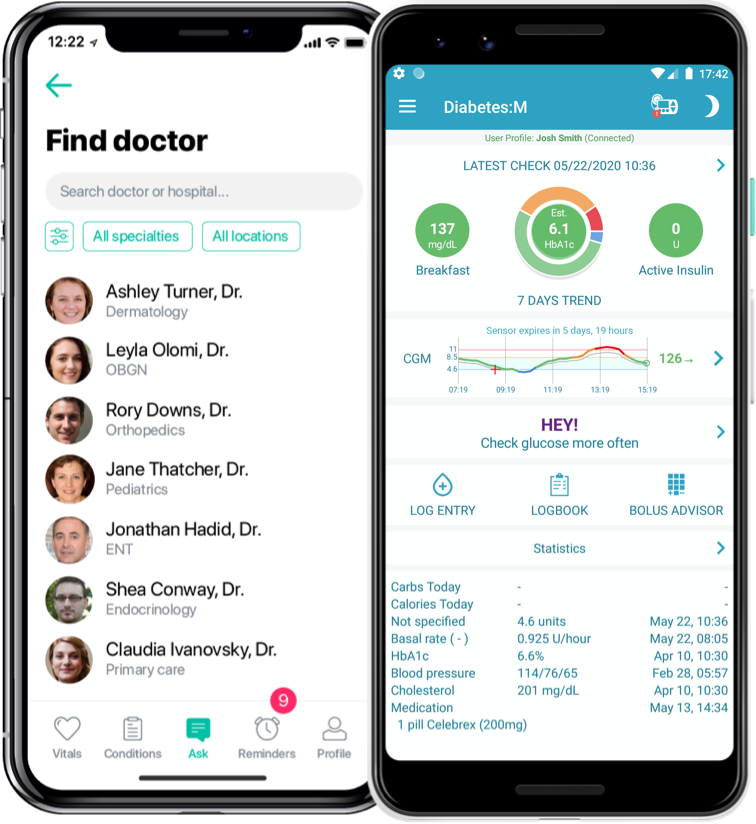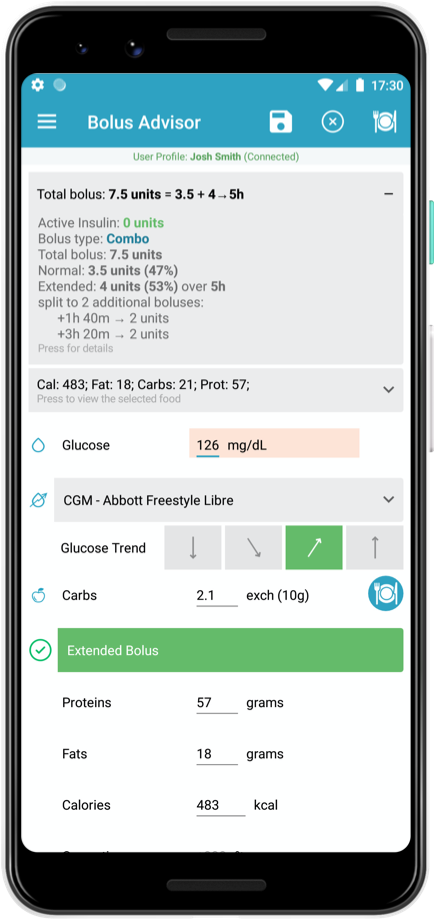 Empowers endocrinologists with an advanced diabetes monitoring
With Diabetes: M, endocrinologists get a complete view of the diabetic patients' condition. They get access to the patients' charts, dietary intake, vital signs data (blood pressure, pulse, weight, etc), lab tests, graphs, and reports, before and during any telehealth consultation.
With the health data from the patient's logbook, endocrinologists see the entire picture of a patient's diabetic condition, get conclusive treatment options, and have faster and better decision-making.
Helps diabetic patients track, analyze, review, and share their data
Diabetes:M, empowers patients to manage their own health and lead a healthier life while coordinating their data with specialists. The award-winning app helps diabetic patients track, analyze, review, and share their diabetic data with endocrinologists, who then make more informed decisions.
Trusted and recommended by many endocrinologists, and supported by over 50 000 users, Diabetes:M is the key to faster and better doctor decision-making and facing diabetes with confidence.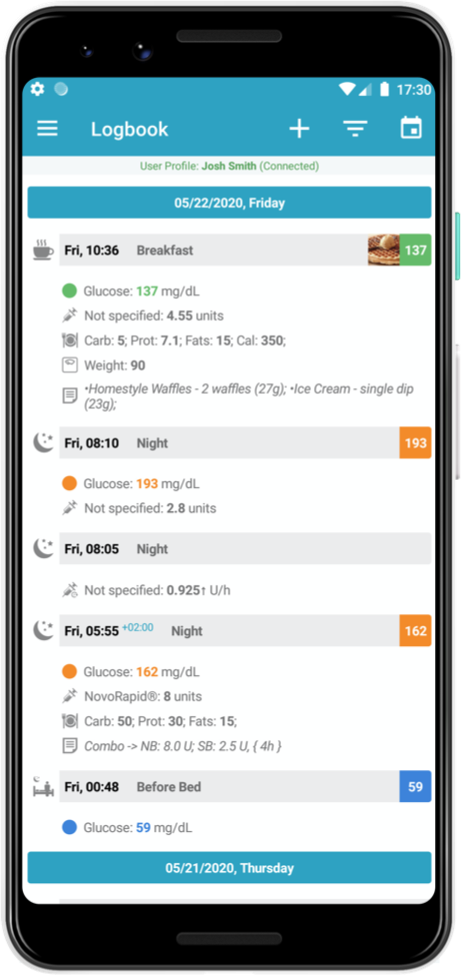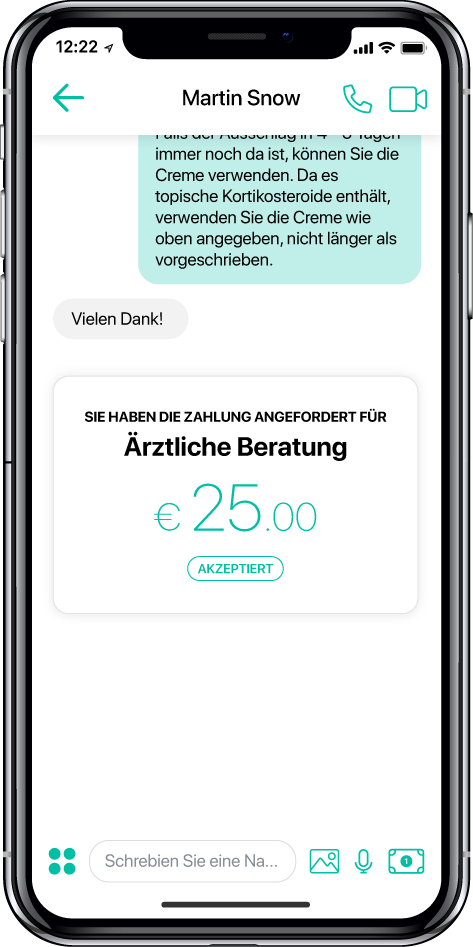 Initiates high-quality tele-endocrinology
Diabetes:M offers endocrinologists the missing clues to better understand why a patient has poor glycemic control and what triggered their sugar to go up.
With Diabetes:M, endocrinologists facilitate better treatment outcomes by monitoring, analyzing, and responding to patient diabetes-related health data and respond timely to changes in the patient health data (like an increase to the basal insulin).