7 Surprising Benefits that Deep White Label Brings to Digital Health
How to achieve effective telehealth adoption + tips to get started in weeks
Download this white paper to get a new perspective on building a digital health solution that fits closely organizational workflows and feature needs, while providing a fully branded patient experience.
You will learn:
What causes lack of ROI with telehealth solutions

What is deep white label and how it differs from branded-only solutions

The different degrees of configurability with deep white label

The 8 tips to get a head start with digital health onboarding
"The configurability options of a deep digital health white label span from how you accept patients, to how you coordinate care, to how you treat specific medical conditions. This is difficult to achieve with a static solution with fixed capabilities."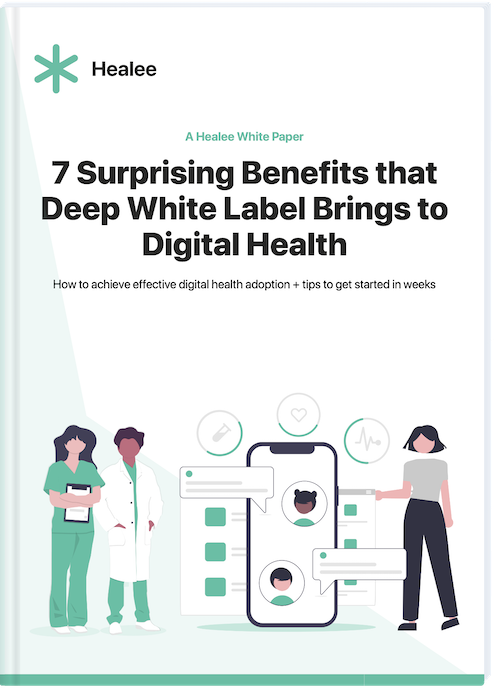 About Healee
Healee is a health tech company that helps digital health innovators from a variety of industries to quickly implement unique virtual care models with advanced technology adaptable to any use case.
Healee's unique platform configurability approach allows creating a fully-branded patient experience and enabling all organizational workflows for telehealth, scheduling and digital check-in.
A Healee-based platform replaces a multitude of existing tools to alleviate digital fatigue, fit clinical processes closely and integrate with top EHR, e-prescription, and other services.